Check Out Our 2023 Season!
Upcoming Events
Auditions for The Mountaintop–June 9@6 pm and June 10@10 am
Miss-Cast Womanless Beauty Pageant–June 17@8 pm
Extra! Extra! The Musical–June 22-25, June 29-July 1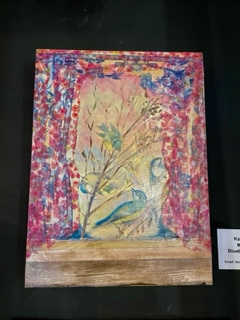 On display at MAC, the art of local artist Karen Warren. Make sure to come by and view her work! All sales benefit both the artist and Magnolia Arts Center.
Welcome to
Magnolia Arts Center!
Magnolia Arts Center (MAC) was founded in the fall of 2005 with the goal of creating a comprehensive arts organization for the Greenville area. After 17 years, MAC continues to provide a variety of new and unique artistic offerings. and continues to do so. We believe in the power of the arts to create community.
Stay up-to-date with
the latest at the MAC.
Find out about our upcoming shows, auditions, and future special events.
Frequently Asked Questions
Since the Magnolia Arts Center is an all-volunteer organization, we do not keep regular operating hours. Please call 1-888-622-3868 if you would like to stop by, and someone will call you back.
Do you offer discounts for students, seniors, military, etc?
Yes, we offer special pricing for seniors, military personnel, and students.
Do you have wheelchair accessible seating?
Yes, we reserve our first row for wheelchair accessible seating. If you would like to know more, please contact us.
"A very popular venue to enjoy local and beyond plays. There is a foundational group of skilled actors and new faces also. The seating area is small and right up to the stage. There is an intimate bond between audience and performers."
"The best community theater that I've seen in many years. Bravo!"
"I love the variety of the productions at MAC. Musicals, kids' shows, serious drama—MAC provides it all."
"I have been really impressed with the amount of local talent present in MAC's plays. Who knew we had such talented people!"
"One of the things I enjoy most about the activities at MAC is that you are always seeing new faces. Truly a community effort."